Healthy Child Initiative

Alameda County Healthy Homes Department has launched the Healthy Child Initiative (HCI). HCI is a County wide initiative to increase blood lead testing of children through targeted outreach to medical providers, families, and the community in Alameda County.
Healthy Child Initiative Key Core Strategies
Medical Provider Engagement
Medical providers need to know that primary prevention of lead poisoning starts in the provider's office.
Inform providers of anticipatory guidance of childhood lead poisoning and its prevention.
Apprise providers of current and updated recommendations on managing children's blood lead levels.
Advise providers to refer children with elevated blood lead levels to the Healthy Homes Department for Case-Management.
Family Engagement
Families need to know that even small amounts of lead can have a negative effect on a child's development, including learning disabilities, loss of IQ, and reduced attention span.
Lead poisoning is preventable.
Encourage parents to request a blood lead test from child's medical provider.
Connect parents to medical professionals, information and resources.
Community Engagement
Community Leaders need to know lead can damage nearly every system in the human body, and has harmful effects on both adults and children.
Areas where we live, work and play in Alameda County contain high levels of lead.
Together we can prevent future exposure of children.
The leaders in the community will need to advocate for the blood lead testing of any child younger than six years old.
Related Documents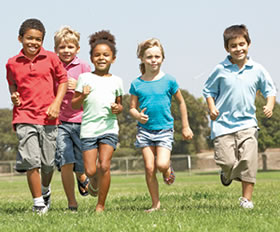 Why We Need Your Help
Medical providers play a very important role by assessing and testing at risk children for lead exposure.
Parents need to advocate for their children's right to be healthy and lead-free.
Partnerships with civic and community leaders will increase awareness that children should be blood lead tested for lead exposure.
For more information on lead poisoning, testing and finding a doctor,
Call 510-567-8000