Lead Poisoning
Board of Directors
The Alameda County Lead Poisoning Prevention Program is governed by a Joint Powers Authority Board of Directors comprised of a representative of the City Council of each County Service Area city and the Alameda County Board of Supervisors, and a Community Representative. The current Board of Directors are:
Councilmember Malia Vella, City of Alameda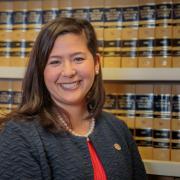 Since 2013, Vice Mayor Malia Vella has served as a member and the Chair of the Historical Advisory Board (HAB), a co-chair of the Annual Holiday Tea with her mother Toni Garlit, she has assisted in the annual Holiday Tour benefiting Alameda Children & Family Services, she also serves on the board of both Alameda Family Services and Spectrum Community Services. She is a member of the Alameda Family Services League, the Alameda Philippine Independence Day Committee, Alameda Sister Cities Association, and a founding member of the Dumaguete Sister Cities Committee.
Councilmember Susan Wengraf, City of Berkeley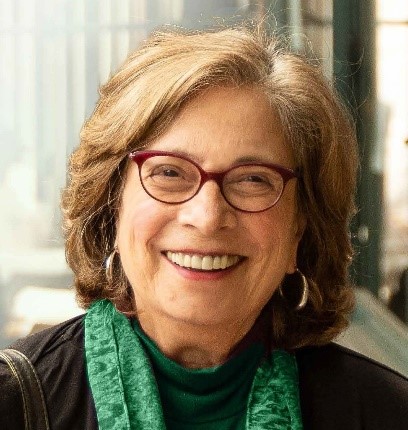 Councilmember Susan Wengraf, City of Berkeley Elected to the Berkeley City Council in 2008, Susan Wengraf has a long history of community involvement, service, and accomplishment in Berkeley. Prior to serving on council, Susan was the legislative aide to former Council member Betty Olds. In addition, Susan served on the Planning Commission for many years.
Raised in Brooklyn, Susan trained at the Bank Street School in New York and received a Master's Degree in Special Education from Hunter College. She was a classroom teacher for many years, first in New York City and then in Richmond, California, specializing in teaching children with special needs.
As a result of a special interest in media and film, Wengraf co-authored a book about films about women entitled "Positive Images". She also produced and directed an award-winning documentary about local songwriter and singer, Malvina Reynolds titled, "Love It Like A Fool."
Susan came to California in 1969 and has lived in North Berkeley ever since. She and her husband have two children with families and reside in Southern California. In her spare time, Susan enjoys traveling, reading, hiking with her dog, cooking, watching films and discussing politics with friends.
Mayor John J. Bauters, City of Emeryville (Board Chair)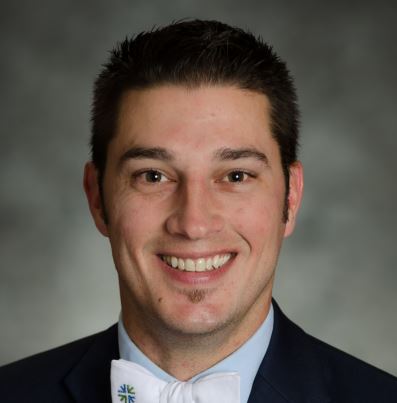 Mayor John J. Bauters, City of Emeryville (Board Chair) was first elected to the Emeryville City Council in 2016. In addition to the Healthy Homes JPA, Bauters represents the Alameda County Mayors Conference on the Bay Area Air Quality Management District Board of Directors, where he serves as the Vice Chair of the Board. He worked for nearly a decade as a nonprofit litigator enforcing Fair Housing laws and housing quality standards on behalf of low-income families before his current role as a nonprofit policy director. Bauters is an avid cyclist and hiker and supports policies and investments that protect natural resources while providing safe and healthy environments for children and families.
Councilmember Noel Gallo, City of Oakland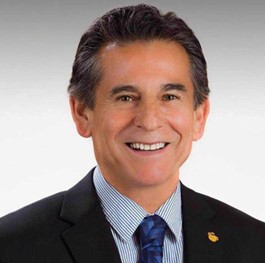 Noel Gallo, Oakland City Councilmember, represents Oakland District 5. Noel is a lifelong resident of Oakland; he grew up in Oakland's Fruitvale/San Antonio District neighborhoods. He attended local schools and graduated from the University of California, Berkeley, with a Business Degree.
Noel previously served on the Oakland Board of Education for twenty years representing Oakland District 5. As a City Councilmember, Noel currently serves as Chairperson of the Public Works Committee and is a member of the Community and Economic Development Committee, Public Safety City Council and the Education Partnership Committees. He represents the City of Oakland on the National League of Cities, the California League of Cities and the AC Transit BRT Policy Steering Committee. He believes through an active partnership amongst the City of Oakland, community residents and businesses, Oakland can be a clean and safe community for all, with quality housing, transit access, businesses and job creation opportunities for Oakland residents.
Councilmember Gallo invites all to join him every weekend from 8am-12pm in The Fruitvale District leading community beautification efforts with many community volunteers.
Supervisor Dave Brown, County of Alameda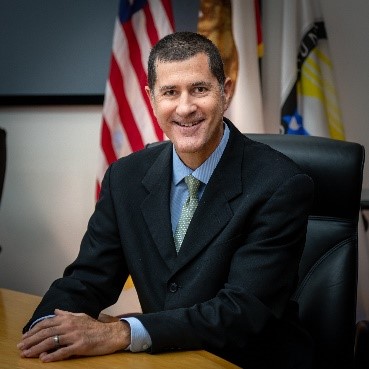 Supervisor Dave Brown, County of Alameda currently serves on the Alameda County Board of Supervisors for District 3. From 2013 to 2021 he was Chief of Staff and Senior Policy Advisor for Alameda County Supervisor Wilma Chan. He also served as her political aide from 1992 to 1998 before he co-founded a technology company that provides data sharing and data analytics for non-profits and public agencies. From 2002-2012, he was Co-President of a campaign strategy and fundraising firm and served as a School Board member in West Contra Costa (2004-08).
Community Representative, Gwen Hardy, PUEBLO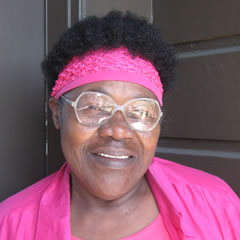 Gwen Hardy, Community Representative has served on the JPA Board since the Lead Program's inception in 1992. She is one of the original members of People United for a Better Life in Oakland (PUEBLO), a group of activists who launched a community education and advocacy campaign, demanding a response to high levels of lead poisoning and lead hazards in Oakland resulting in the formation of the Alameda County Lead Poisoning Prevention Program. She has a long history of commitment to improving the lives of children through community organizing and advocacy work.