GOVERNING BOARD
Board of Directors
The Alameda County Lead Poisoning Prevention Program is governed by a Joint Powers Authority Board of Directors comprised of a representative of the City Council of each County Service Area city and the Alameda County Board of Supervisors, and a Community Representative. The current Board of Directors are:
Councilmember Malia Vella, City of Alameda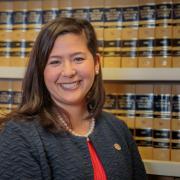 First elected to Alameda City Council in 2016, Malia has served twice as Vice Mayor (2016-2018 and 2020-2022). An attorney, educator, and mother of two young children, Malia works as a Deputy Superintendent at the California Department of Education, focusing on education policy, closing the achievement gap, and transforming California's schools.
Malia is a member of the League of California Cities API Caucus executive board and is a caucus representative to the League of California Cities Executive Board and Public Safety Policy Committee. She previously served as a member of the League of California Cities Housing, Community, and Economic Development Committee.
An active member of the community, Malia previously served on Alameda's Historical Advisory Board and the Alameda Family Services Board, and continues to serve Spectrum Community Services Board. Before assuming office she also volunteered with the Philippine Independence Day Committee and Alameda's Sister City Association for several years.
A former staffer for members of the California Senate and Assembly from the East Bay, Malia has a background in policy and constituent services. She has also worked as a policy director and attorney focusing on labor and employment law, representing public and private the sector workers. She has also taught courses at Mills College's Lokey School of Business and Public Policy and CSU East Bay.
Malia is a graduate of Wellesley College, where she earned a B.A. in Architecture and Political Science. She earned her J.D. with a special certificate in Public Interest and Social Justice at Santa Clara University School of Law. Malia is a licensed attorney admitted to practice in California and the U.S. Supreme Court.
Councilmember Susan Wengraf, City of Berkeley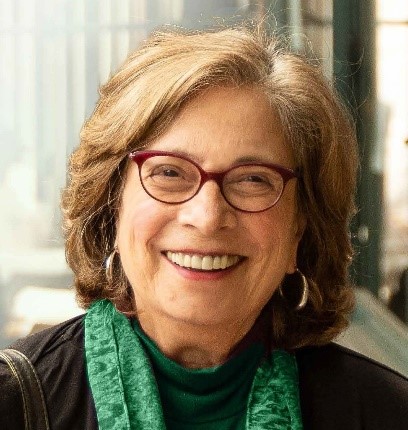 First elected to the Berkeley City Council in 2008, Susan Wengraf has a long history of community involvement, service, and accomplishment in Berkeley. Prior to serving on council, Susan was the legislative aide to former Council member Betty Olds. In addition, Susan served on Berkeley's Planning Commission for sixteen years.
Wengraf's priorities are focused on public safety, including wildfire and earthquake mitigation strategies, community health and fiscal responsibility.
In addition to the Alameda County Lead Abatement JPA, Wengraf serves on the StopWaste.Org board. She is also involved in the formation of a regional body involving jurisdictions from Alameda and Contra Costa counties that will cooperate on wildfire response, training and fundraising.
Mayor John J. Bauters, City of Emeryville (Board Chair)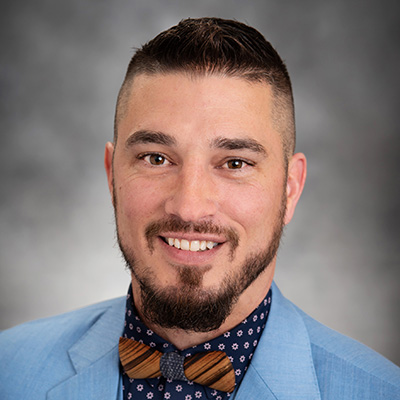 Mayor John J. Bauters, City of Emeryville (Board Chair) was first elected to the Emeryville City Council in 2016. In addition to the Healthy Homes JPA, Bauters serves as the Chair of the Bay Area Air Quality Management District's Board of Directors and Chair of the Alameda County Transportation Commission. Professionally, he worked for nearly a decade as a nonprofit litigator enforcing Fair Housing laws and housing quality standards on behalf of low-income families before his current work as a nonprofit policy director on health and community safety. Bauters is well-known for his love of the outdoors, including hiking and cycling, and supports policies and investments that protect natural resources while providing safe and healthy environments for children and families.
Councilmember Noel Gallo, City of Oakland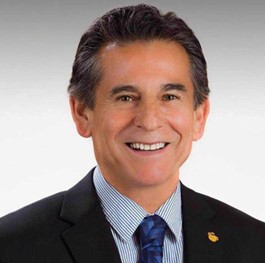 Councilmember Noel Gallo, City of Oakland (Board Vice-Chair), represents Oakland District 5. Noel is a lifelong resident of Oakland; he grew up in Oakland's Fruitvale/San Antonio District neighborhoods. He attended local schools and graduated from the University of California, Berkeley, with a Business Degree.
Noel previously served on the Oakland Board of Education for twenty years representing Oakland District 5. As a City Councilmember, Noel currently serves as Chairperson of the Public Works Committee and is a member of the Community and Economic Development Committee, Public Safety City Council and the Education Partnership Committees. He represents the City of Oakland on the National League of Cities, the California League of Cities and the AC Transit BRT Policy Steering Committee. He believes through an active partnership amongst the City of Oakland, community residents and businesses, Oakland can be a clean and safe community for all, with quality housing, transit access, businesses and job creation opportunities for Oakland residents.
Councilmember Gallo invites all to join him every weekend from 8am-12pm in The Fruitvale District leading community beautification efforts with many community volunteers.
Supervisor Nate Miley, County of Alameda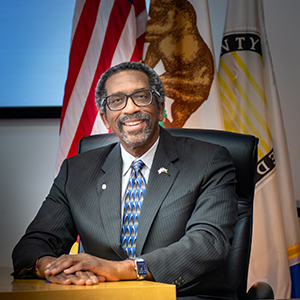 Nate Miley was first elected to the Alameda County Board of Supervisors representing District 4 in November 2000 and is currently serving his sixth term representing portions of the City of Oakland and the City of Pleasanton, as well as Ashland, Castro Valley, Cherryland, El Portal Ridge, Fairmont Terrace, Fairview and Hill Crest Knolls.
In January 2023, he was appointed President by his colleagues on the Board of Supervisors, this is the second time that Supervisor Miley has served in this capacity during his tenure on the Board. Throughout his time in elected office, Supervisor Miley has fought to protect open space, strengthen our healthcare system, and create more livable and safe neighborhoods, while improving transportation, agriculture and urban farming, air quality, healthcare, public safety, and social services.
Supervisor Miley authored legislation to hold pharmaceutical companies accountable by creating nation's first no-cost drug disposal ordinance, championed the successful passage of Measure A which raises $100 million annually to support vital health care programs within Alameda County and worked to ensure that communities have a voice within local government.
Community Representative, Gwen Hardy, PUEBLO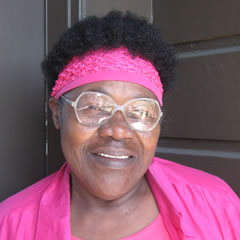 Gwen Hardy, Community Representative has served on the JPA Board since the Lead Program's inception in 1992. She is one of the original members of People United for a Better Life in Oakland (PUEBLO), a group of activists who launched a community education and advocacy campaign, demanding a response to high levels of lead poisoning and lead hazards in Oakland resulting in the formation of the Alameda County Lead Poisoning Prevention Program. She has a long history of commitment to improving the lives of children through community organizing and advocacy work.